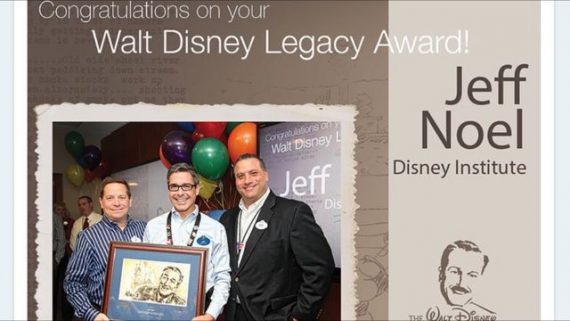 How about some photos of your Disney name tags.
You know, from all the way back to 1982 when you started as Jungle Jeff on Disney's World Famous Jungle Cruise.
All the way through to 2014 when you retired from Disney on Halloween (still scary to think about), to launch your own enterprise to put a dent in our Universe.
Sounds like fun.
Boxes of Disney memorabilia are mostly in our attic – all of it Cast Exclusive stuff.
None of it was purchased.
Boxes of this kind of stuff.
Maybe some photos of some of the Cast "trophies" too.
Note: This is a special reminder post to me…to check if this has been accomplished by the time this goes live.
• • • • •
This website is about our SPIRIT. To enjoy today's post about our WORK, click here.
If you want to stay on this site and read more posts from this Blog, click here.