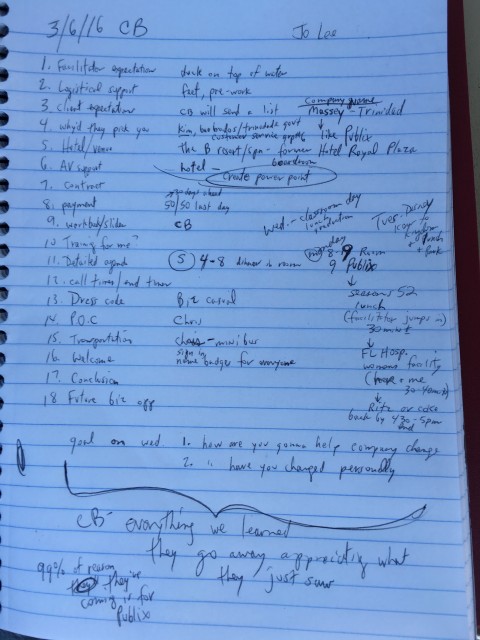 Transparency can be incredibly easy, whether you want it to be or not.
i want it to be.
Notes from yesterday's meeting, posted publicly for posterity.
The Internet ensures there are no secrets.
Do the right things for the right reasons, and never do anything you wouldn't want to be public knowledge.
Simple prayer: Live your life so that if anyone ever said anything bad about you, no one would believe it.
__________
On April Fool's Day 2009, jeff noel began writing five daily, differently-themed blogs (on five different sites). It was to be a 100-day self-imposed "writer's bootcamp", in preparation for writing his first book. He hasn't missed a single day since.
This website is about our spiritual health. To leave this site to read today's post on jeff's career health website, click here.