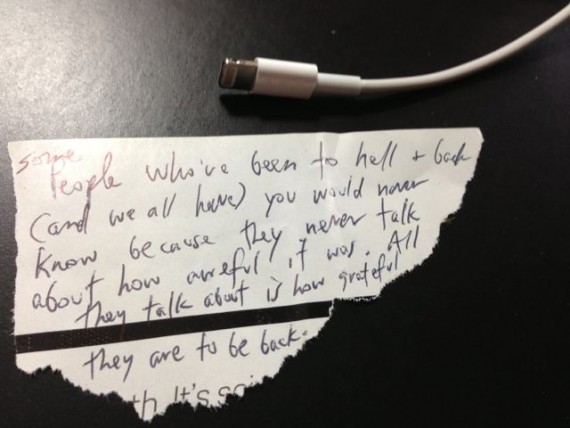 Pray without ceasing means what? It's just a bunch of words.
Under a microscope, it looks like a million little things that make up every choice we make about everything:
Some people who've been to hell and back (and we all have), you would never know because they never talk about how awful it was. All they talk about is how grateful they are to be back.
Simple.
Next Blog