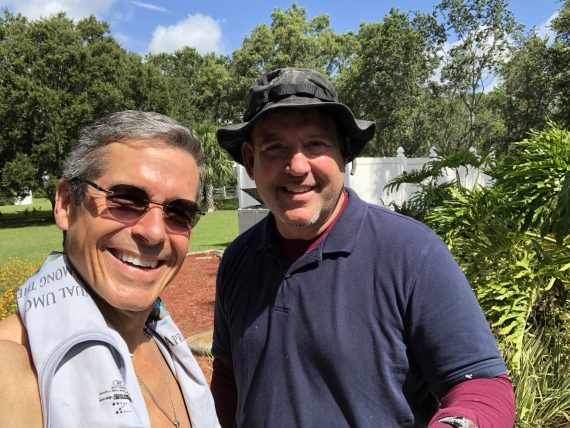 Just like going to the gym, or going running or biking, you need daily discipline to focus on your spirit.
Mike (above) and i had a deep, yet casual conversation about life and death.
A few years back, Mike was one of two people in a group of 11 who survived cancer treatment.
His cancer is back.
Mike has two choices.
He can opt to not have his ear removed, and die sooner than later.
Or…
He can have his ear removed, along with a big patch of the side of his face – down to the bone. A patch from his leg will be removed to reconstruct what's taken from his face. Remove a couple teeth, reroute glands, nerves, etc.
He joked about his conversations with his Doctors who discussed prosthetic ear options.
Mike suggested a Star Trek Vulcan ear, so he can say he's half Vulcan, like Spock.
Or, how about an on/off switch for when he's near his wife.
His courage, faith, and perspective inspire me.
He's an Army veteran.
He knows all too well how fragile and ugly llife is and how all we can do is make choices and move forward.
Consistently thinking this way requires a learned and applied discipline.
My advice to is this: learn it and apply it.
• • • • •
This website is about our SPIRIT. To enjoy today's post about our WORK, click here.
If you want to stay on this site and read more posts from this Blog, click here.