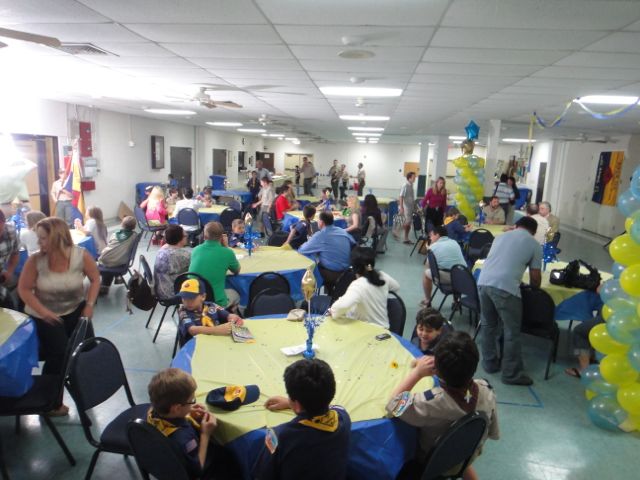 (Last night, as Cub Scout Chaplin, I was asked to say a prayer after opening remarks from the Cub Master. Here is an excerpt.)
A Prayer for Blue and Gold:
Welcome… Tiger, Wolf, Bear, and Webelos Scouts…
Today is a great milestone in the lives of these scouts and their families. And even for Pack 114 as it continues to grow… and continues to help these boys become honorable young men and as it continues to guide and teach….
…each Scout to strive, to serve, and not to yield…
…and as it equips these boys with a love: of the outdoors, of service to others, and to growing and working together as a team for the greater good of our community.
May these boys learn to live and act so that if anyone ever said anything bad about them, no one would believe it.
As we prepare them, let us now prepare ourselves to receive the gifts before us…
Next Blog