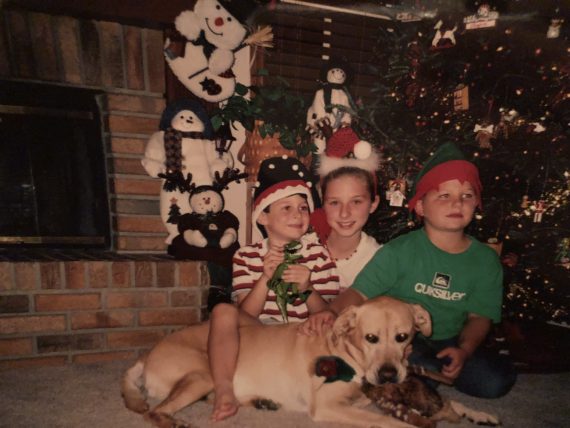 Maybe a dozen Christmases separate the two photos.
Chapin, Katie, Tyler, and Carter (Pheasant in mouth) behind Magic Kingdom.
Cheryl and Chapin at Uncle Mike's in Allentown a few days ago.
May all of them (and us) make 2018 their (our) best year ever.
Chapin is an 11th-grader at the High School closest to Magic Kingdom.
Katie is attending graduate school in New York City.
Tyler just finished Navy boot camp.
We buried Carter in 2010.
Time waits for no one.
Go.
Serve others to the best of your ability.
• • • • •
This website is about our SPIRIT. To enjoy today's post about our WORK, click here.
If you want to stay on this site and read more posts from this Blog, click here.