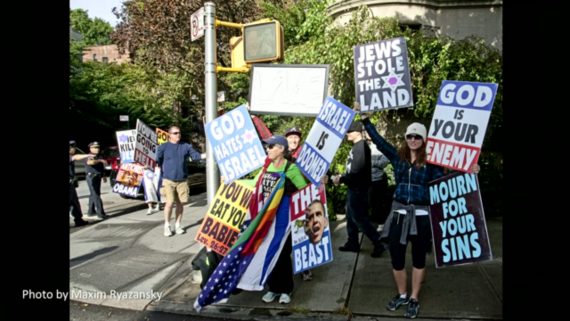 Yesterday at the Track meet, which is a nine-hour event, i had some down time and watched a TED Talk entitled: I grew up in the Westboro Baptist Church. Here's why I left, by Megan Phelps-Roper.
A poignant message that was the tipping point for her departure – Let those that have not sinned cast the first stone.
If you asked 10-year olds if the signs above carried messages of love or messages of hate, what do you think they'd answer?
• • • • •
This website is about our spiritual health. To leave this site to read today's post on jeff's career health website, click here.