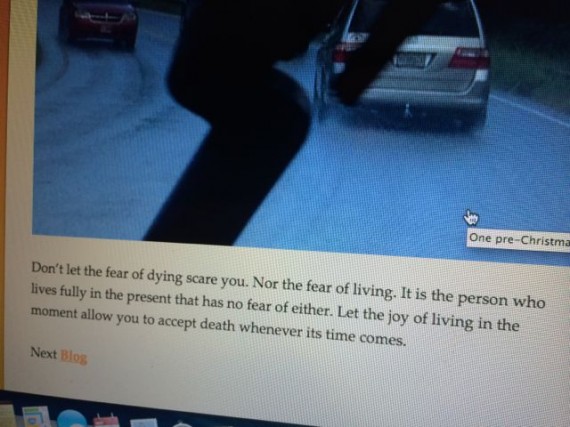 (photo: windshield wiper going back and forth like a metronome on a 10-hour drive)
The classic race most of us run is the daily race against time – part two.
Who's got time to start each day on bended knee?
This is exactly why we can't find even one minute to pause before the day begins.
No?
Next Blog