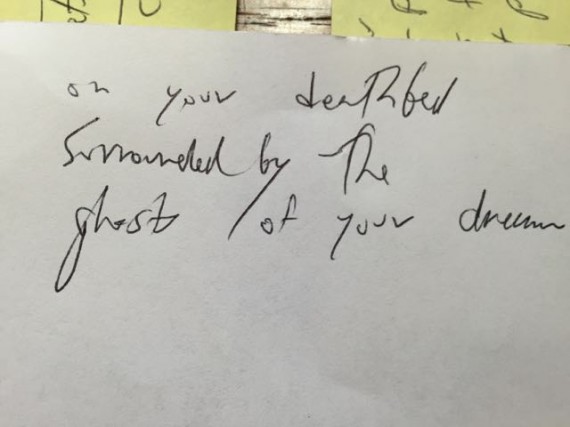 (photo: An idea scratched out on a piece of scrape paper… too many short, simple, profound ideas coming at us… never say you'll remember it without writing it down.)
On our deathbed will we be surrounded by the ghosts of our dreams?
For most, probably.
Who gets to be the exception?
And how?
Next Blog