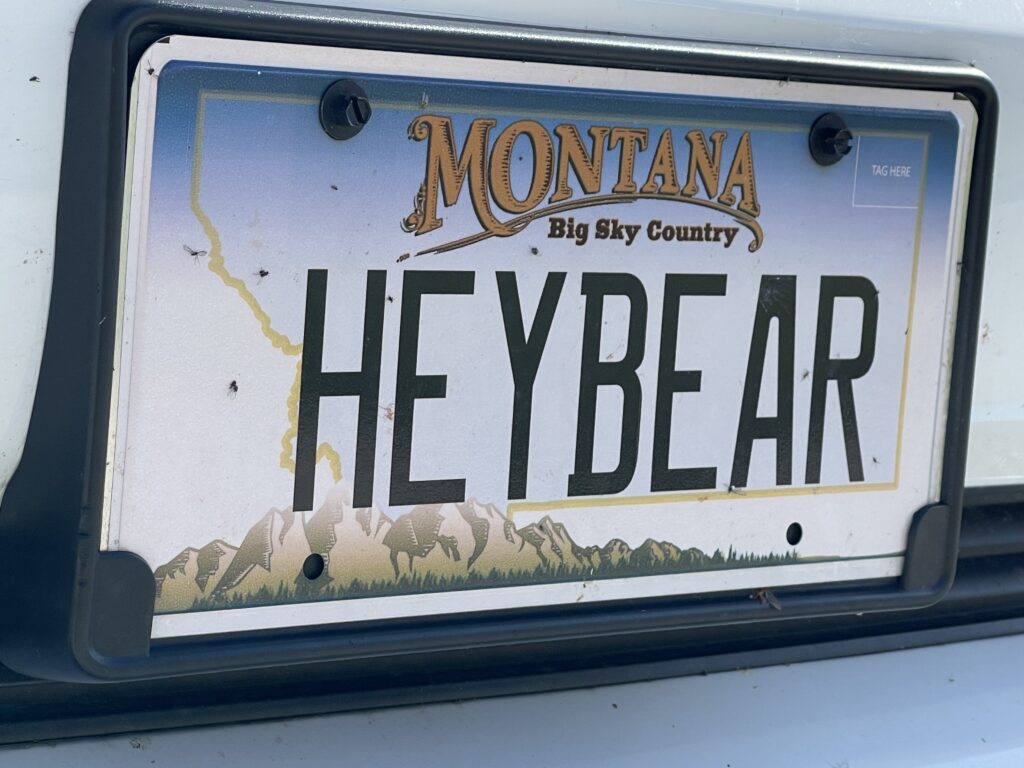 While sitting outside the airport waiting for Jody Maberry, i spotted this plate.
Hiking in Grizzly bear country is a serious endeavor.
We hope to have some serious (and spiritual) encounters today.
Making noise is a recommended way to alert bears to your vicinity. It may also have them disappear in advance of your arrival – with you never knowing they are there. 
• • • • •
This website is about our SPIRIT. To enjoy today's post about our WORK, click here.