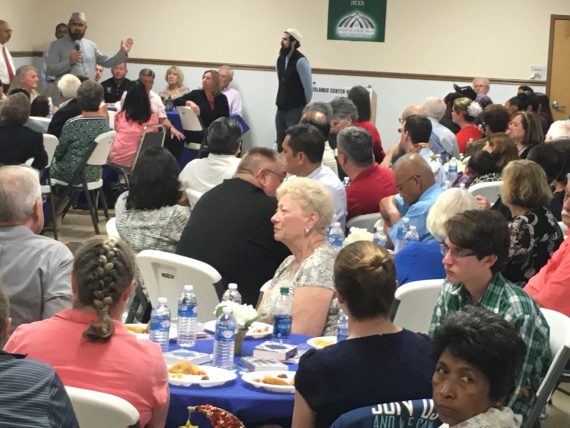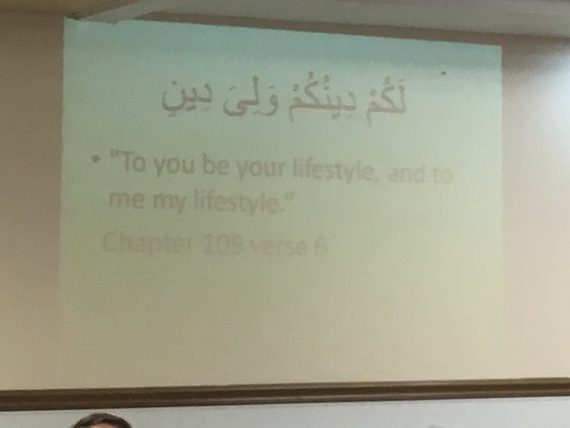 A few days ago sitting in Church, the Pulse Orlando tragedy was only a few hours old and the enormity hadn't fully emerged, so when our Priest reminded everyone that Parishioners were invited to a Ramadan dinner celebration and Islamic presentation in three days (last night), i leaned over and asked our Son (15) if he'd like to go. He said yes.
As we walked to our car after Mass, i checked Twitter for an update – death toll at 20.
WHAT!
An hour after we got home, Twitter updated the number to 50 dead.
Please tell me this is just a bad dream.
i became afraid of the decision to attend.
Tempers, anger, hate on high. Would it be safe?
This passed and we looked forward.
Upon arrival, the teen had reservations and asked me to be attentive to our surroundings.
Already on it (but i didn't tell him that).
We left feeling like we had made one of the best decisions in recent memory.
__________
On April Fool's Day 2009, jeff noel began writing five daily, differently-themed blogs (on five different sites). It was to be a 100-day self-imposed "writer's bootcamp", in preparation for writing his first book. He hasn't missed a single day since.
This website is about our spiritual health. To leave this site to read today's post on jeff's career health website, click here.