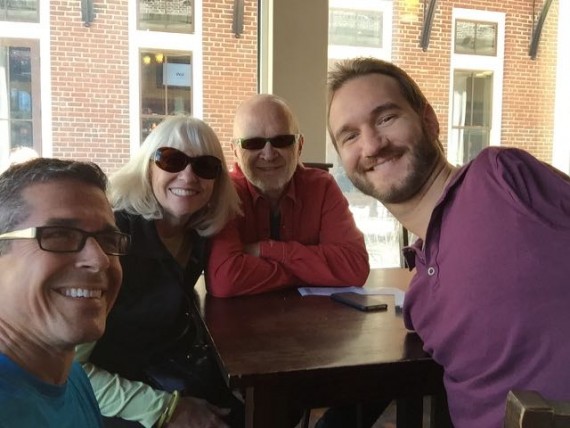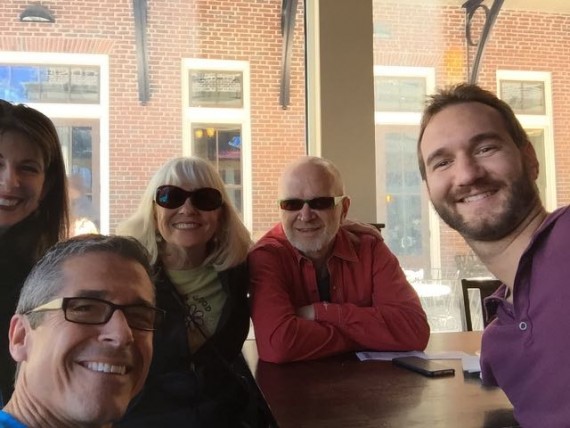 There's a point to waiting. Usually it's to teach us not to.
What the heck were the odds?
Zero.
But it happened anyway.
There's Nick Vujicic, in downtown Winter Garden, sitting a meter away.
A personal hero because he inspires the world in spite of his physical limitations – no legs, no arms, since birth.
How do you take a once-in-a-lifetime chance encounter and make it memorable and enjoyable so you don't regret later not doing anything?
How?
Just do it. And make it fun and sincere.
Next Blog