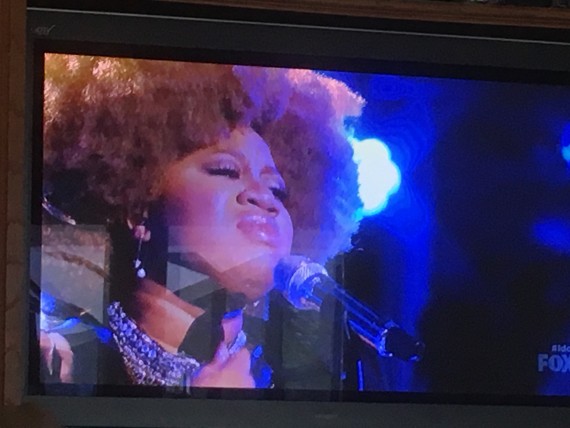 While icing my calf yesterday afternoon, i watched the American Idol recording from the night before. Contestant La'Porsha disrupted the show with a stunning performance.
When judge Keith Urban finally got to speak he referenced a beautiful quote:
"I judge myself not on what i have but what I am willing to give." What you just gave was pure humanity. It was beautiful.
As if that wasn't enough, Kelly Clarkson brought everyone to tears three songs later.
PS. Couldn't find the quote's (the Keith referenced) author.
PSS. i cried during both songs.
__________
On April Fool's Day 2009, jeff noel began writing five daily, differently-themed blogs (on five different sites). It was to be a 100-day self-imposed "writer's bootcamp", in preparation for writing his first book. He hasn't missed a single day since.
This website is about our spiritual health. To leave this site to read today's post on jeff's career health website, click here.