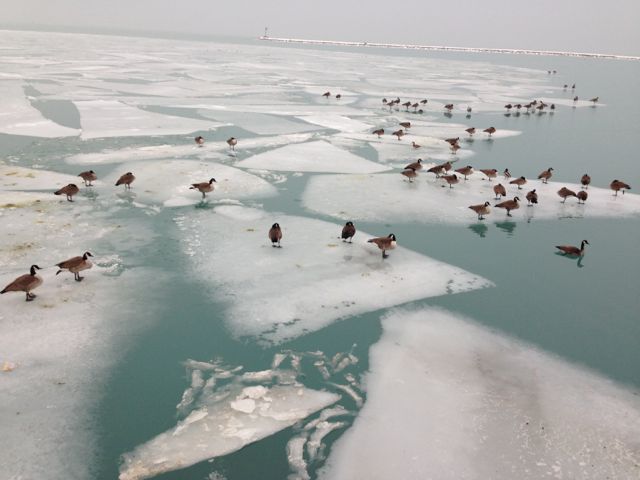 Putting things in perspective when life challenges us is an effective way to feel better instantly.
Sure, it was a bit cold on the morning run in 29 degree weather. But with hat, gloves, and multilayered clothing, I actually was sweating.
These Geese had no shoes on their feet. Can you imagine?
…
Mind, body, spirit, so let's give a moment to think about our work today, punch in here.