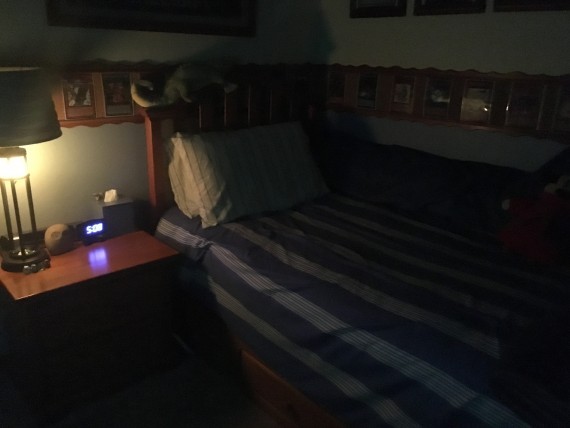 Had a stunning moment yesterday at 5:08am.
With our Son on a Washington, DC High School trip, his bed is empty.
There are some routines that are hard to break.
In continuing my morning routine of kissing his head as he sleeps and then getting on bended knees for three morning prayers it hit me…
When tragedy strikes a family, life can change overnight in a way that can haunt you for the rest of your life.
In the horrifying thought of him never being in this bed again, i was reminded why i do that morning routine without fail.
__________
On April Fool's Day 2009, jeff noel began writing five daily, differently-themed blogs (on five different sites). It was to be a 100-day self-imposed "writer's bootcamp", in preparation for writing his first book. He hasn't missed a single day since.
This website is about our spiritual health. To leave this site to read today's post on jeff's career health website, click here.