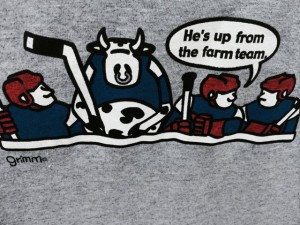 (photo: Not everyone understands hockey or what a farm team is… )
Did you exercise this morning?
Yesterday morning?
Day before that?
After yesterdays run, an important phone call.
Turned out to be extraordinary.
Have been feeling an unjustifiable guilt for not accepting an offer to help some folks.
On the call, without trying or knowing, turns out a neutral party totally gets it.
Without going into details it was…
Amazing.
Grace.
Next Blog