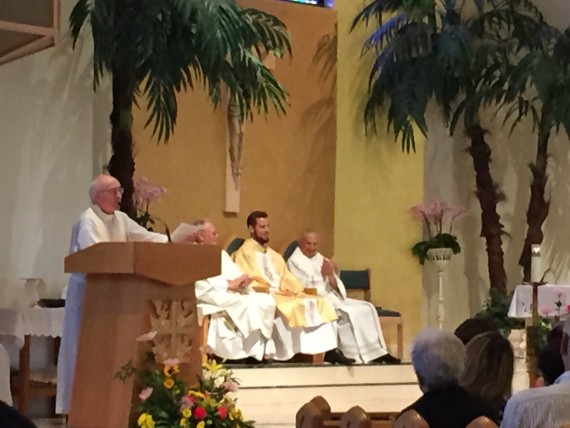 There's a new sheriff in town as they say. A rookie though. Only wearing his badge for two years.
Father Benjamin reminds Cheryl and i of what Father Ennis must have been like when he first started out 50 years ago.
The passion for the Christ is inspiring.
Only the inspired inspire.
Next Blog