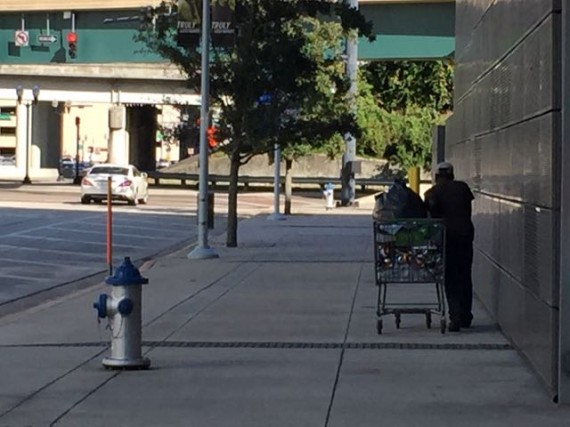 (photo above: Apparent homeless man pushing shopping cart full of aluminum cans)
(photo above: Looking left of the man pushing the cart)
Do we? Do they?
Exiting the GEICO parking garage the first person he sees is a man pushing a shopping cart full of aluminum cans and other things.
Next thing he knows, he's inside the Amway Center, center court.
He silently, and continuously prayed (like many of us do) for everyone he came in contact with.
And as he writes this, he wonders if homeless people silently pray for everyone they come in contact with.
Next Blog