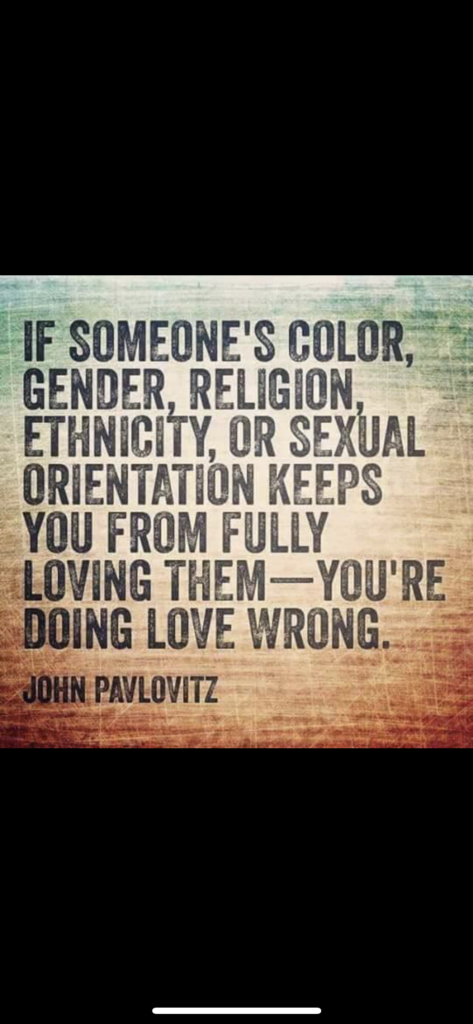 Picture Jesus (or your religion's supreme representative) talking to a picnic table full of middle school students at a town park.
Jesus talks passionately about how Love is the greatest of these: Faith, Hope and Love.
Jesus concludes his middle school lesson with a caveat to which He says, "You should love every human being….except for those people over there."
"Over there" at another picnic table are two couples: one lesbian couple and one gay couple.
You can't picture Jesus saying this to anyone, right?
We should never float that script around in our heads and hearts either.
Religious tradition and dogma should never paint Jesus (or your religion's supreme representative) as homophobic or sexist (etc).
This is an X-ray view of what swims around in jeff-land. So grateful this post's photo says the same thing this post says but in a different, complimentary way.
• • • • •
This website is about our SPIRIT. To enjoy today's post about our WORK, click here.