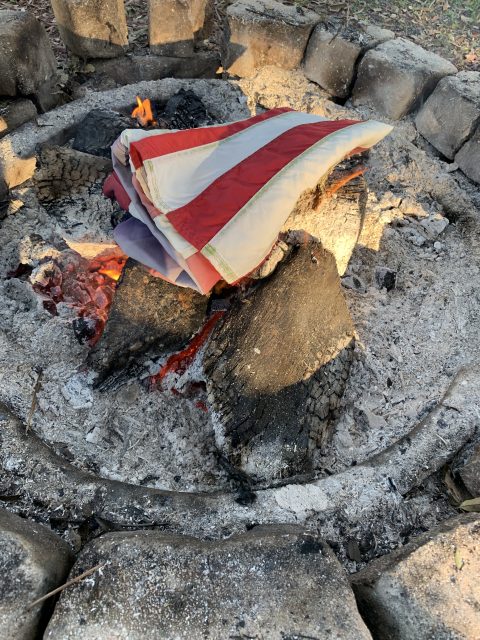 There is no part of our journey for wasting
In our youth and even as an older adult in our immaturity, we will inevitably waste time on things that had little to zero value.
A few of these "time-wasted" experiences are helpful.
They help us see how consistently doing good and decent daily habits and rituals propel us forward.
As Bob Dylan said, "He who is not busy being born, is busy dying."
We did not rush the American Flag burning yesterday. While it isn't called for, i kept my right hand over my heart until there was nothing left. This was time well wasted.
• • • • •
This website is about our SPIRIT. To enjoy today's post about our WORK, click here.
If you want to stay on this site and read more posts from this Blog, click here.