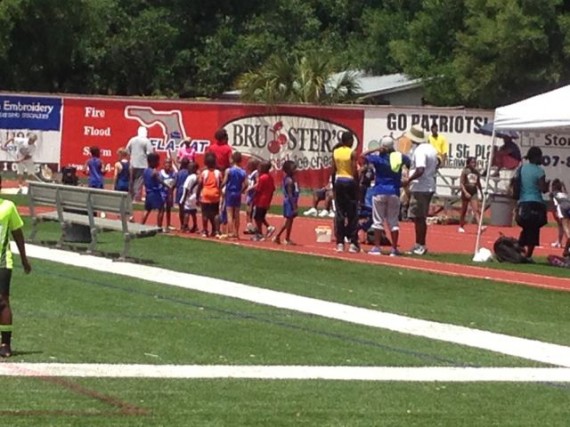 Considering our body a temple is common sense, but not always common practice.
Body and spirit are so interconnected it's staggering, no? At yesterday's 21st annual Central Florida Glider's Track meet at Lake Brantley High School, it was inspiring to see Bantam to Masters age groups competing and enjoying exercise.
Bantam's are 8 and under, Master's are 30 and over, grand Masters are 50 and over.
I'm a grand Master.
I prayed not to over do it. In the final three strides, I almost failed.
Dear Heavenly Father, thank you for watching over everyone who tries to do too much too soon.
Next Blog