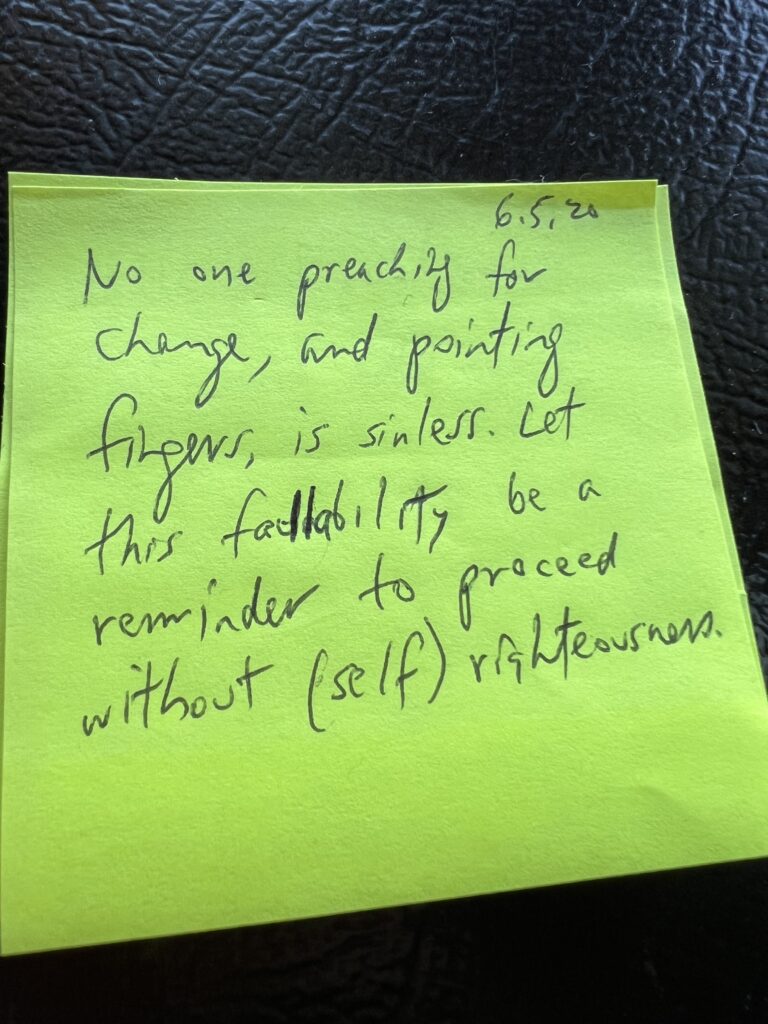 No one preaching for change, and pointing fingers, is sinless. Let this fallibility be a reminder to proceed without (self) righteousness.
No one can cast the first stone.
Let that one sink in when you start spouting what others need to do.
• • • • •
This website is about our SPIRIT. To enjoy today's post about our WORK, click here.